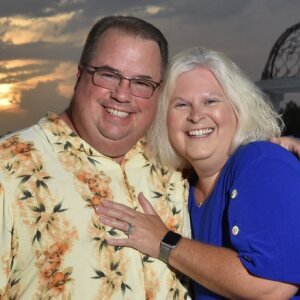 Brian Burke - Senior Pastor
As the Senior Pastor here at GSN, I truly believe that the local church is the hope of the world. Ever since I was saved on February 2, 1994 (yes, that's groundhog day), I have felt the call of God on my life to serve Him with my life. I have found that the local church, like nowhere else, is the greatest place to live out one's personal calling of service to Christ. It is through the local church that one can be saved, discipled, and equipped in order to fulfill the greatest commandment to love God and love others (Mark 12:30-31). I like to laugh and like good food! I also love travelling and spending time with my wife, Brenda and my two daughters, Brianna and Brea. And I Love My Church!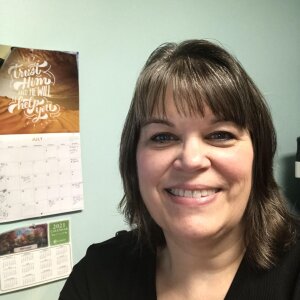 Audrey Ordonez - Administrative Assistant
God led me to GSN 31 years ago and it has been my home ever since. I've been the administrative assistant since 2014, which is a ministry as well. It's a privilege and a blessing to serve our church and community in both capacities. My husband, Roberto, and I have been married for 37 years. We have three adult daughters, Gabrielle, April and Natalie and three grandchildren, Ava, Aiden and Genevieve. We love spending time with them, they keep us young! I enjoy birdwatching, listening to music/singing, reading, especially Christian/historical fiction, walking, word games/trivia, cooking Mexican and Italian food and learning languages. I'm fluent in Spanish and continue to work on improving my French and currently learning Italian. More ways to praise the Lord and share the gospel!
My life verse is Philippians 4:13 "I can do all things through Christ who strengthens me."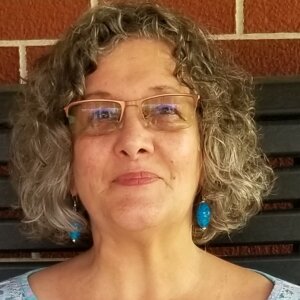 Kathy Conley - Associate Pastor of Outreach and Care
Hi! My name is Kathy. I live in Hermitage with my sweet husband of 30 years, Jim, and the cutest little Cavachon you've ever seen. He's very cuddly, great fun, and really keeps me hopping! I'll let you wonder which one I'm describing… Years ago, my husband and I had stopped going to church. After a while we realized all that we had given up: our personal relationship with Jesus, the closeness of a church family, having a place to serve others, and Biblical teaching to strengthen, guide and comfort us. Life is too hard to live without faith.
Worshiping God by serving others is a huge part of my life. I need to know that I'm using the time, talents and treasure God gave me to make a difference. Don't you? There's a place for you here, at GSN. What are you waiting for? I love my church!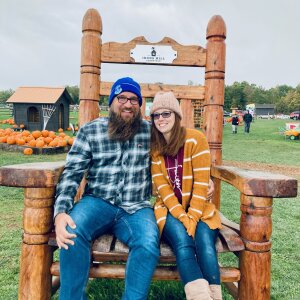 Gary and Rebecca Bonanno - Youth Leaders
Our Group is lead by a husband and wife team of Gary and Rebecca Bonanno. Gary has a passion for youth ministry.
"I was impacted early on in my Christian walk by the youth leaders I had and wanted to have that same effect on the current youth. Some of my favorite things are rain drops on roses, whiskers on kittens, bright copper kettles and warm woolen…wait a minute, those are someone else's favorite things! I like spending time fly fishing with my friends, time spent in the mountains, playing bass in the worship band and making memories with my wife and our three kids."
Rebecca's passion for youth is a God given gift. Her calm demeanor allows her to reach through to our youth.
"My desire for our youth is that they know their Bible and be able to defend their faith. If I'm not drinking coffee I can be found making more coffee to drink. I love singing in the worship band, cheering on one of my three kids at their sporting events as well as serving in our children's department."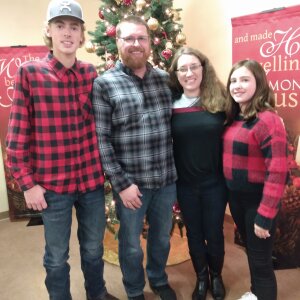 Leah Shanor - Children's Dept. Director
I have been involved in Children's Ministry since my early 20's. As a young married couple my husband, Shawn, and I worked in the ministry together. Some time later, the Lord directed his call elsewhere, however I remained involved in Children's Ministry. After I had my two children, it became less about my love for the ministry and more about having a heart for the kids. I have a strong desire to see them brought up learning the Word of God and knowing that they have a Father who loves them so much that He sent His Son to die for them.
In Matthew 19:14 Jesus said, "Let the little children come to me, and do not hinder them, for the kingdom of heaven belongs to such as these "
The children of the church are our present and future! Jesus had a heart for them and I believe that we are called to have a heart for them also.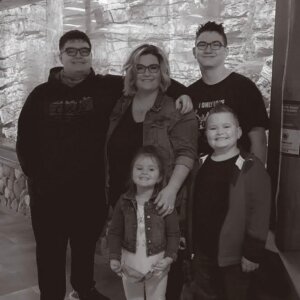 Support Staff - Custodial- Christine Canter
Support Staff - Custodial- Marlene Diefenderfer