We are currently holding services ONLINE ONLY.
Please join us on Facebook Live HERE
We are excited to be returning to IN PERSON services on February 7th !!
For right now, we are ONLY holding Sunday Morning Service at 10:30 am.
We will not be having Lifegroups (Sunday School) classes or children's church just yet, so stay tuned!!
See below for the protocols that we will be following.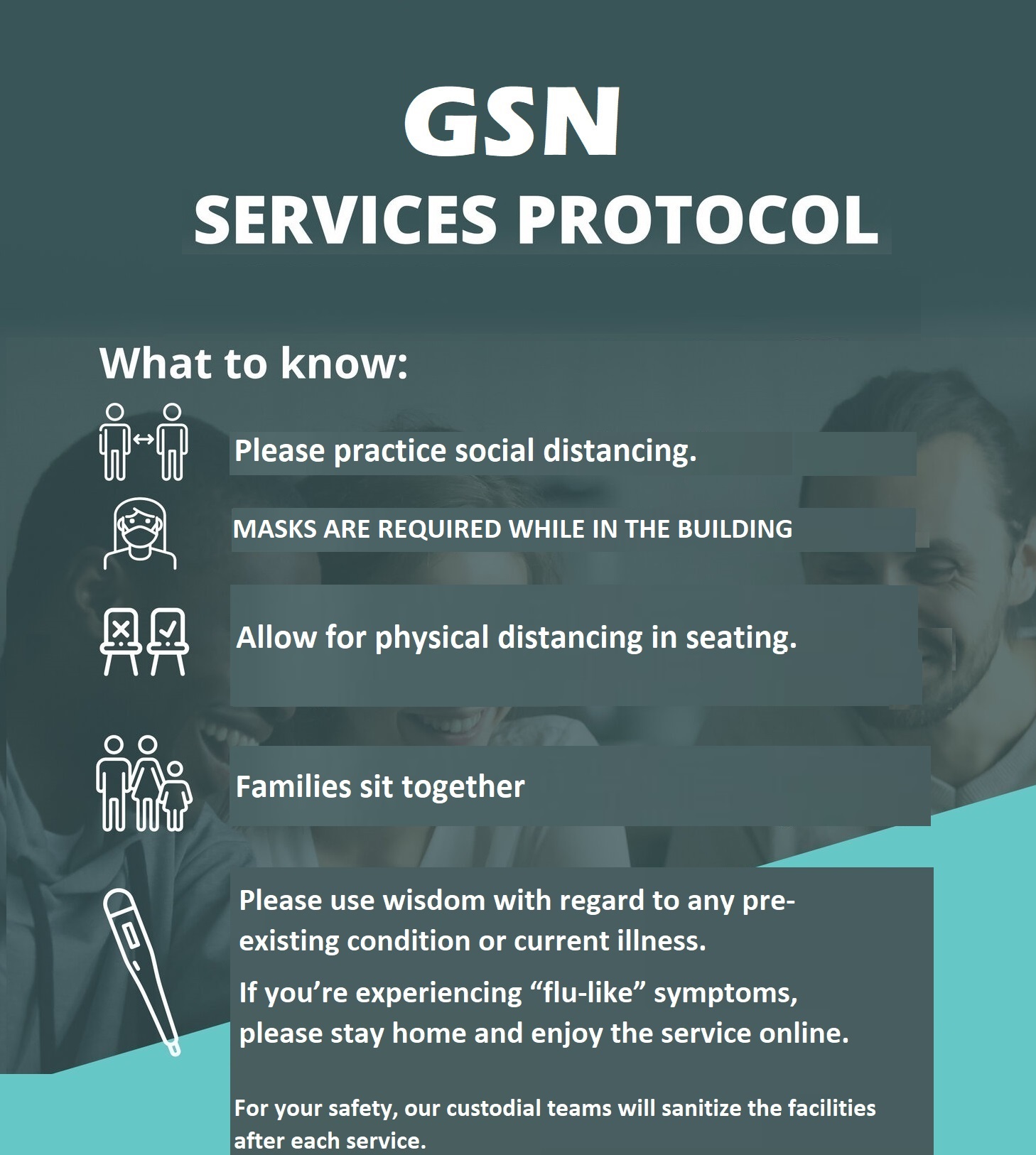 Let us, as Christ followers, help lead the way out of this.
Look for live and premiere videos on our Facebook page. We will find unique ways to reach out and stay connected.
Thank you all for your patience and understanding.
I love you all and I love being your pastor!
Pastor Brian
We encourage all of you to join us Sunday Morning at 10:30 on Facebook Live. https://www.facebook.com/gsnpa